Interview with Bkop: "Hopefully one day, my dream of casting at TI will become a reality"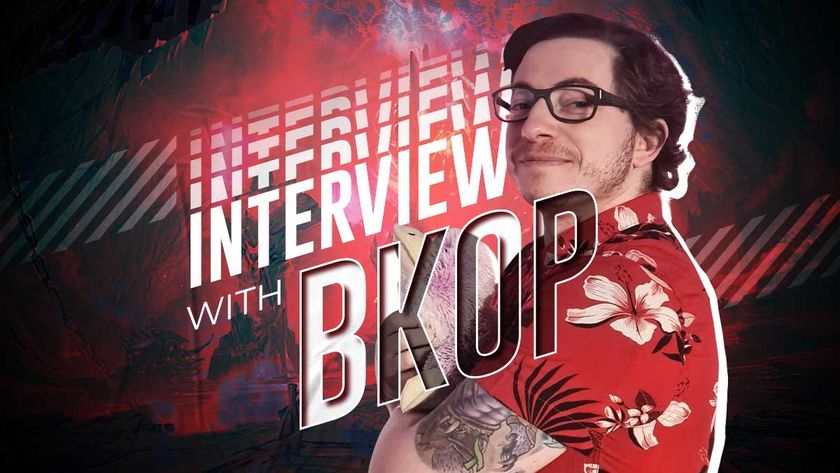 [vc_row][vc_column][vc_column_text]Professional esports games are special not just because of the skills on display, but also because of the casters who add to the magic. GosuGamers caught up with Dota 2 caster Benjamin "Bkop" Kopilow, who has been rising through the ranks for the past few years. We spoke about his recent casting experiences and his foray into the world of Dota 2 casting, amongst other things.
---
Hello Bkop! Thank you for taking the time. How was the DPC Division I experience for the Winter Tour?
The Winter Tour was amazing. Working with PGL is always a smooth experience. Everyone on the production team was nice and honestly, they wanted to achieve the same goals and make the best possible product for the viewers. I think we really accomplished that this tour. As for the talent side, it was just as good if not better. I got to work with some new people, and a lot of people I have either worked with online or in person before. I think this tour was fun with the group of people we had as everyone really seemed to click on all levels. The talent got along well with each other, and it certainly made each day easier and led to amazing chemistry throughout the Division I DPC Leagues.
That is great to hear! This was the first time the Division I and Division II Leagues were separated. From a caster's point of view, what were the pros and cons of this change?
I liked the more condensed season. It helped follow the storylines for Division I. You could feel the buildup for every region as time went by. I don't think there are many cons to this new schedule, because now Division II also gets its own time to shine.
That makes sense. Do you find a distinct difference while casting different regions? Which is your favorite one?
The different interpretations of the meta are always nice to see throughout all the regions. When I got to cast Western Europe and China, it was clear to see some heroes favored over others depending on the region. It is interesting to see the differences in drafting too. Obviously, I have a home with the Chinese region, but I am always focused on all regions. China Dota just has my heart.
How do you think your favorite region fared this season? Especially your favorite team PSG.LGD, after undergoing some restructuring?
Coming into the Winter Tour, I believed that Team Aster were going to be the best team in the region. But even with the team restructuring, PSG.LGD held their own and beat Aster twice in a row. I think both teams are gearing up for a strong run at the Lima Major, and I wouldn't be surprised to see one of the teams in the grand final, and both of them in the top 6.
It will be really interesting to see how they fare up against the other teams at the Lima Major. Let's go a bit back in time – when did you start playing Dota, and how did you get into casting?
I started playing Dota 2 in June 2012, when my friends invited me to play through the invite system. They told me to start with Kunkka, which did not go so well. So they simplified it for me and had me playing Zeus. It just led to me just asking one major question – "Should I ult now, guys?" Every game, I asked that question so many times that my friends made a meme and printed it out on the birthday of the friend who got me to play Dota 2. He even hung that picture up on his wall!
As for getting into casting, it almost didn't happen. I happened to enter a contest to win two premium tickets to ESL One New York 2014 on some random blog, and I won because I was the only entry. My friend and I (same friend with the Zeus picture) went to the event and enjoyed the experience. I wasn't really into competitive Dota 2 at that point, but something inside me wanted to get involved. I knew I couldn't play just Zeus and go pro, so I thought maybe I should try casting. I asked if a random league needed a caster (Tourr Captains Draft League). They took me up on that offer, and I started from there. The finals for that league were a best-of-5 and lasted  eight hours![/vc_column_text][/vc_column][/vc_row][vc_row][vc_column][vc_video link="https://www.youtube.com/watch?v=_Ku26Qc3Rio&ab_channel=Bkop"][/vc_column][/vc_row]
About Author